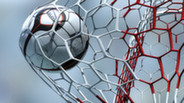 THE FOOTBALL MANAGER FOR EVERY FAN         User-friendly, easy to grasp and fun to master. FX Eleven believes in offering a game system designed for every football fan out there: agile, powerful, full of options and extremely fun.
Release Date: Jan 31, 2014
Watch all 2 trailers
February 14th, 2014
Thanks to all the suggestions made by our growing community of FX Eleven players, constant improvements are being implemented. Detailed below are the most relevant changes in version 2.4.2:
NEW FEATURES AND IMPROVEMENTS
Improved algorithm for calculating the end result in "Final score" mode

Increased time for non-practiced strategies (Watch game mode)

Scouting messages now include country and division, making it easier to look for a player

Improved quick editor that allows adjusting a player's name by right clicking

Enhanced user interface

Improved video sequences before watching a game

Enhanced system for displaying player achievements when they coincide with provisional standings (Watch game mode)

Enhanced simulator graphics (Watch game mode)

Adjustments in classification system

Adjusted texts

Adjusted player data base
BUG FIXES
Multiplayer games that shut down when one of the managers is fired

Multiplayer game crash when one of the managers is relegated to a division not included in the game

Game crash after penalty shootouts

Bug that caused additional penalties to be included in a shootout when changing from "Highlights" mode to "Watch game" mode for the second half of overtime

Bug that caused too many red cards to be given in "Watch game" mode
ESPAÑOL
Gracias a las sugerencias aportadas por la creciente comunidad de jugadores de FX Eleven se incorporan mejoras permanentes al juego. A continuación se detallan los cambios más relevantes de la versión 2.4.2:
NOVEDADES Y MEJORAS
Mejorado el algoritmo del cálculo en el modo Resultad

Aumentado el tiempo de las estrategias no entrenadas durante el visionado del partido

Añadidos país y división en los mensajes de los asistentes para facilitar la búsqueda de jugadores

Mejorado el editor instantáneo para el cambio de nombres de jugadores con botón derecho

Incorporadas mejoras gráficas en el interfaz

Mejoradas las cámaras de entrada al partido durante el visionado

Mejorada la forma en la que se muestran los logros de los jugadores durante el visionado del partido cuando coinciden con la clasificación provisional

Mejoras gráficas en el visionado de partidos

Ajustes en el sistema de clasificaciones

Ajustes de texto

Ajustes en la base de datos de jugadores
SOLUCIÓN DE ERRORES
Partidas para varios jugadores en las que el juego se cerraba al ser despedido uno de los mánagers

Partidas para varios jugadores en las que el juego se bloqueaba si uno de los mánagers descendía a un división no contemplada

Bloqueos del juego tras una tanda de penaltis

Problema que hacía que se sumaran penaltis a la tanda final cuando se pasaba del modo Eventos al visionado del partido en la segunda parte de la prórroga

Problema que hacía que se mostraran demasiadas tarjetas rojas en el visionado del partido
ITALIANO
Grazie ai suggerimenti inviati dalla crescente comunità di giocatori di FX Eleven, è stato possibile apportare delle migliorie permanenti al gioco. Ecco le modifiche più rilevanti della versione 2.4.2:
NOVITÀ E MIGLIORIE
Migliorato l'algoritmo del calcolo nella modalità Risultato

Aumentato il tempo delle strategie non collaudate durante la visione della partita

Aggiunti paese e categoria nei messaggi degli assistenti per agevolare la ricerca di giocatori

Migliorato l'editor istantaneo per la modifica dei nomi dei giocatori con il tasto destro

Integrati miglioramenti grafici nell'interfaccia

Migliorate le visuali d'entrata della partita durante la visione

Migliorato il modo in cui si mostrano i meriti dei giocatori durante la visione della partita quando coincidono con la classifica provvisoria

Migliorie grafiche nella visione delle partite

Adattamenti nel sistema di classifica

Adattamenti dei testi

Adattamenti nella banca dati
SOLUZIONE DI ERRORI
Partite multiplayer nelle quali il gioco si chiudeva quando uno dei manager veniva licenziato

Partite multiplayer nelle quali il gioco si bloccava se uno dei manager retrocedeva a una categoria non contemplata

Blocchi del gioco in seguito a una ronda di calci di rigore

Problema per il quale venivano sommati rigori ai calci di rigore finali quando si passava dalla modalità Eventi alla visione della partita nella seconda parte dei supplementari

Problema per il quale si mostravano troppi cartellini rossi nella visione della partita
4 comments
Read more
Reviews
"FX has found a new football manager formula with a personality of its own. A simple game you will quickly enjoy that has much greater depth than its predecessor."
76/100 – IGN

"FX Eleven has without a doubt become a true and excellent alternative to the Football Manager saga."
7/10 – http://www.z-giochi.com/recensioni/fx-calcio-2-0-recensione-112708

About the Game
THE FOOTBALL MANAGER FOR EVERY FAN
User-friendly, easy to grasp and fun to master. FX Eleven believes in offering a game system designed for every football fan out there: agile, powerful, full of options and extremely fun.                                                                                                                                                                                                     
A LEADER IN THE LOCKER ROOM...
Signing the new contract. Getting to know your squad. Discovering the club's facilities. Being presented to your supporters. Finding your starting lineup. Bringing out the best in every player. Watching them grow under your guidance. Cheering them on when they display rehearsed moves on the field. Feeling the fans' support...
It's small details like these that remind you why you love football.
... A MANAGER IN THE OFFICE
As the club's manager,
you will be responsible for making all the decisions: expanding the stadium, hiring your coaching staff, signing and renewing players, fixing ticket prices...
Lay the foundations for a truly competitive team.
... AND A MENTOR IN THE ACADEMY
Plan and direct your youth divisions' tactics and training sessions.
Keep an eye on every one of your young footballers until you find a true talent. Enhance his performance by increasing his confidence: give him the chance to play with the first team and realize his full potential. You might just turn him into a world-class star.
Key features
Make yourself a career as club manager and work your way up to the top. Win achievements with different teams. Earn yourself a reputation: "Lucky charm", "Giant Killer" or "Professor", an expert in finding future stars in your youth divisions, among many others.

United Kingdom, Germany, France, Spain, Italy... The first and second divisions of all of these competitions are played simultaneously, along with the third division in the Spanish and Italian championships. Leagues, cups, international tournaments, preseason matches... 450 teams, each and every one of them in constant evolution.

More than 11,700 players created one by one that will become truly unique under your leadership. Players grow and evolve depending on your actions. Throughout their career they can acquire "Achievements" that will in turn affect the entire game universe.

Upgrade and expand your stadium, customizing the facilities to adapt them to the football club you wish to create.

Don't just sit on the bench. Make decisions and apply them from the sideline to change game dynamics: choose when your team should put pressure on rival players, when to use the flanks, when to keep the ball... Or design your own moves on the field in real time!

Instantly customize players, kits and shields with MyTeam, the editor that gives you total control; create your ideal squad, a club with football legends, or the team of friends you play with on the weekends.

A game in constant evolution with new features suggested by the community: manager track record; fun and agile transfer system; squad stats; player evaluation after each match; top scorers, goalkeepers and footballers with most assists; lineup of the week; sponsors; trophy room; man-to-man markings...
Press Reviews
VANDAL (Score: 78)
A fun title that is highly recommendable. While easy to play, it does not lack depth; it has a really promising player ecosystem and a very solid editor.

MICROMANIA (Score: 90)
FX has been able to create, polish and expand a new manager concept that lets players feel the excitement of being a coach. A game you will love if you like football.

HOBBYCONSOLAS (Score: 8)
A great evolution from the first title and a very promising franchise. Thanks to the performance attribute, every player in FX Eleven is unique.
User Reviews
"This game is addictive: I'm a totally hooked! It has nothing to do with other managers where you get lost amongst the thousands of options and never-ending data loading... This one is straightforward!"
(Arresius, FXFutbolmanía forums)

"I like the whole coaching module: lineup, tactics and training. It makes you think and make different decisions each week. It is easy to understand yet hard to make the most out of everything the game has to offer..."
(Eucarlinhos, FXFutbolmanía forums)

"I think it's a great game with even greater potential; the interactivity when watching a match, the possibility of practicing tactics and plays to obtain extra seconds, a game that is both original and strategic, you can find everything at a simple glance."
(Loki, FXFutbolmanía forums)
System Requirements
Minimum:


OS: Windows XP SP3

Processor: Pentium 4 3.2 GHz

Memory: 2 GB RAM

Graphics: Intel Series 4, NVIDIA GeForce 6600, ATI Radeon X1600 or higher with 256 MB

DirectX: Version 9.0c

Hard Drive: 650 MB available space

Sound Card: DirectX Compatible
© FX Interactive
All rights reserved
Helpful customer reviews
Title:
FX Eleven - The Football Manager for Every Fan
Genre:
Simulation
,
Sports
,
Strategy
Developer:
FX Interactive
Publisher:
FX Interactive
Release Date:
Jan 31, 2014
Languages:
| | Interface | Full audio | Subtitles |
| --- | --- | --- | --- |
| English | | | |
| Italian | | | |
| Spanish | | | |